Welcome at Muirhead.nl
Muirhead is the leading supplier in quality leather.
175 Years of experience
Muirhead delivered for many distinguished projects. For example the British "House of parliament" as well as the Boeing 307 Stratoliner. The collections are an established value in the aviation industry and are being used by more than 160 airlines.
Branches
Apart from the aviation industry, the leather is also suitable for buses, trains, ships, yachts, automotive and for projects and residential furniture. All leathers meet the highest standards of quality and safety. They are extensively tested for among other things strength, fire safety and color consistence.
Muirhead collections
With six collections, various finishes and more than 120 colors, we offer you an extensive program. In this way, there is Always a leather that fits your needs. The collections are:
Caledonian
Grampian
Cairngorm
Lustrana
Metallic
Sateen
Superior Scottish quality leather
Muirheid leather is easy to maintain, flexible and above all easy to process. It contains little visible scars and bites resulting in less cutting waste. The size of the skin is approximately 4,5m² to 4,8m².
Request your samples today via the contact form!
Branches
Branches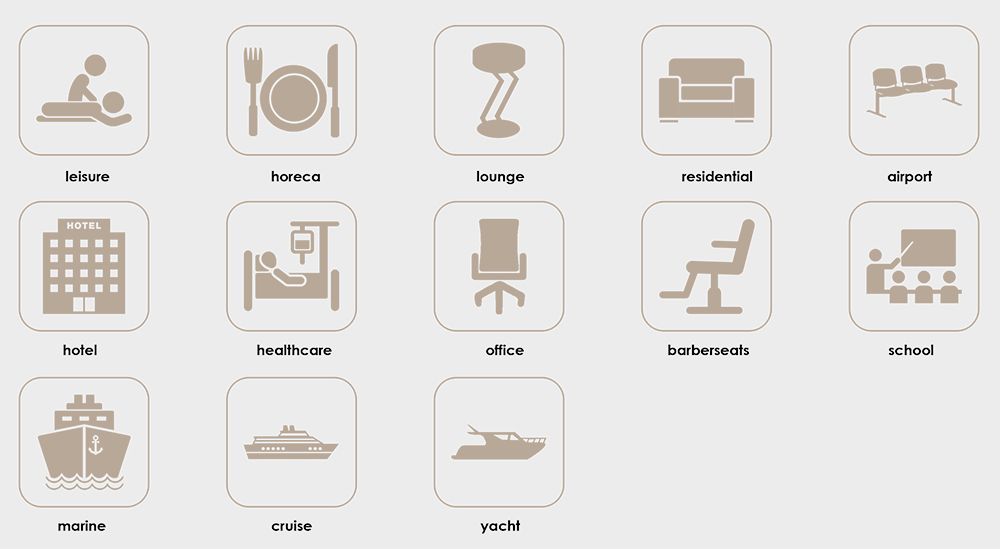 Collections
Collections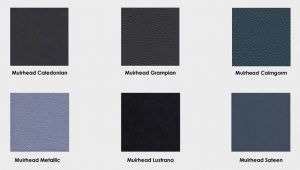 Technical information
Technical information